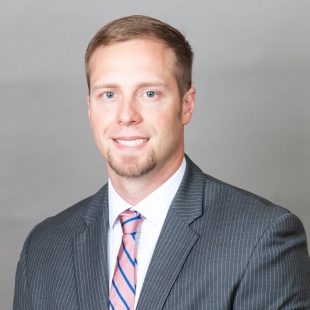 About:
Dr. Christopher Ropiak is a native of Staten Island, N.Y.  He graduated magna cum laude from Boston College with a Bachelor of Science degree in biology. He then attended New York University School of Medicine where he received his Doctorate of Medicine degree.
After medical school, he completed his internship and residency in Orthopaedic Surgery at New York University Hospital for Joint Diseases, which ranks among the top residency programs in the country. While at the Hospital for Joint Diseases, Dr. Ropiak earned the distinction of being selected by the faculty and administration to serve as an Executive Chief Resident. During his residency he received a wide range of orthopaedic training from nationally and internationally recognized orthopaedic surgeons considered leaders in their fields. While in his fourth year of residency he also completed further specialized training in orthopaedic trauma surgery at Tampa General Hospital, which routinely treats numerous high-speed, poly-trauma patients. Dr. Ropiak also worked with the Harkness Dance Center Injuries during his residency training in New York City, providing care to injured New York City dancers, including professional dancers for Alvin Ailey American Dance Theater and Cedar Lake Contemporary Ballet.
Dr. Ropiak took his subspecialty interest in the treatment of sports-related injuries and completed a fellowship in sports orthopaedic surgery at the distinguished Kerlan-Jobe Orthopaedic Clinic in Los Angeles. While there, he assisted in the game, office, and surgical care of many professional athletic teams including the Los Angeles Dodgers, Los Angeles Lakers, Los Angeles Kings, Anaheim Mighty Ducks, and Los Angeles Sparks. He also assisted in the care of the athletic teams at the University of Southern California and Loyola Marymount University. Working among pioneers and leaders in the field of sports medicine, Dr. Ropiak has been trained in cutting-edge arthroscopy of the shoulder, elbow, hip, and knee. His year in Los Angeles was capped off by winning a research award for his work with youth and adolescent baseball players.
Dr. Ropiak is excited to be back in the New York metropolitan area and he is proud to provide comprehensive and compassionate care for a wide range of orthopaedic injuries and ailments. His aim is to use a team approach with each patient to tailor a treatment plan that best suits the needs of each patient—whether that treatment plan includes surgery or non-operative interventions.
Education:
Undergraduate:
Boston College – Bachelor of Science degree in biology

Graduated magna cum laude
Medical School:
New York University School of Medicine
Internship/Residency:
Orthopaedic Surgery at New York University Hospital – Joint Diseases
Hospital & Surgery Center Affiliations
Trinitas Regional Medical Center; Elizabeth, NJ
Robert Wood Johnson University Hospital; Rahway, NJ
Overlook Medical Center; Summit, NJ
Linden Surgical Center; Linden, NJ