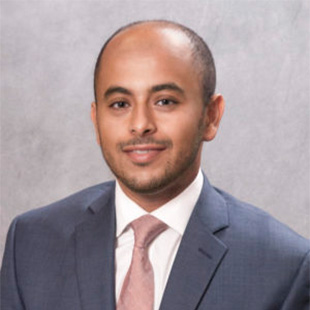 About
Dr. Mina Abdelshahed is a native of Union, NJ, is is board-certified orthopaedic surgeon. He graduated summa cum laude from Rutgers University with a bachelor of arts in biological sciences and a minor in psychology. Dr. Abdelshahed then attended Rutgers University – New Jersey Medical School where he received his Doctor of Medicine Degree, and was inducted into the Alpha Omega Alpha National Medical Society.
After medical school, he completed his internship and residency in Orthopaedic Surgery at Rutgers University – New Jersey Medical School. Dr. Abdelshahed earned the notable distinction of being selected by the faculty and administration to serve as an Administrative Chief Resident. During his residency, he received a wide range of orthopaedic training from nationally and internationally recognized orthopaedic surgeons considered leaders in their fields. There, Dr. Abdelshahed trained at University Hospital, the busiest Level 1 Trauma center in the tri-state area, preparing him to manage all aspects of Orthopaedic Trauma. Further, he was nominated multiple times by medical students for the Golden Apple Resident Teaching Award for excellence in teaching and, upon graduation from residency, was the recipient of the Orthopaedic Resident Teaching Award.
Dr. Abdelshahed took a keen interest in the treatment of shoulder and elbow injuries and ailments. This interest led to his enrollment in, and completion of, a fellowship in Shoulder and Elbow Surgery at the distinguished New York University Hospital of Joint Diseases in Manhattan, NY. The fellowship provided him with a broad experience and expanded his ability to treat any condition of the shoulder, elbow, and upper extremity with a multitude of interventions, including surgical and non-surgical options.  After his fellowship, Dr. Abdelshahed was excited to return home to give back to the community that helped him grow into the person he is today. He is enthusiastic to provide care for patients presenting with a wide range of orthopaedic injuries and ailments, including orthopaedic trauma and fractures, general orthopaedics, sports medicine, and particularly his subspecialty focus of shoulder, elbow, and upper extremity.
Dr. Abdelshahed currently resides in Northern New Jersey with his wife and two energetic sons. In his spare time, he enjoys spending time with his family and friends, sports and outdoor activities, and avidly rooting for the New York Rangers, Jets, Knicks, and Mets.
Conditions Treated:
Shoulder & Elbow
AC joint arthritis
AC joint separation
Bicep tendinitis
Calcific tendinitis
Clavicle Fractures
Cubital tunnel syndrome
Dislocations or instability of the shoulder
Fracture of the elbow
Fracture of the forearm
Fracture of the shoulder
Frozen shoulder
Glenohumeral (shoulder) arthritis
Impingement syndrome
Ligamentous injuries of the elbow
Loose bodies of the elbow
Malunions
Nonunions
Olecranon bursitis/ bursitis of the elbow
Osteoarthritis
Osteochondritis dissecans
Partial and full thickness rotator cuff tears
Pectoralis (Pec) tear
SC joint separation
Subacromial bursitis
Sports Medicine
Elbow
Bursitis of the elbow
Distal bicep injuries
Triceps injuries
Medial epicondylitis (pitcher's or golfer's elbow)
Shoulder
Overuse injuries
Shoulder dislocation
Shoulder impingement syndrome and bursitis
SLAP lesion
Subacromial bursitis
Torn labrum
Torn rotator cuff
Trauma & fracture
Procedures Performed:
Arthroscopic and open shoulder reconstruction
Arthroscopic labral repair or debridement (including SLAP repair)
Arthroscopic rotator cuff repair
Complex rotator cuff repairs including revision repairs and superior capsular reconstruction
Shoulder arthroscopic subacromial decompression
Shoulder arthroscopic distal clavicle resection
Shoulder subcoracoid decompression
Biceps tenodesis (open and arthroscopic)
Clavicle fracture fixation
Distal biceps repair
Elbow arthroscopy
Humeral shaft and distal humeral fracture fixation
Open and arthroscopic acromioclavicular reconstruction for AC separation
Open sternoclavicular reconstruction
Pectoralis (Pec) repair
Proximal humerus fracture fixation
Radial nerve decompression
Revision surgery for failed rotator cuff repair
Scapular/glenoid fracture fixation
Shoulder instability surgery

Arthroscopic bankart repair/capsulorrhaphy
Latarjet procedure
Distal tibial allograft
Remplissage

Shoulder replacement surgery

Anatomic replacement
Humeral head resurfacing
Reverse total shoulder replacement
Revision shoulder replacement
Short-stem shoulder replacement
Shoulder arthroplasty for fracture
Shoulder replacement using GPS navigation and patient-specific-instrumentation (PSI)
Stemless shoulder replacement

Surgical reconstruction for complex fracture/dislocations of the elbow (radial head, coronoid, distal humerus, olecranon fractures)
Surgical reconstruction of upper extremity fracture nonunions and malunions
Surgical treatment of medial and lateral epicondylitis (tennis and golfer's elbow)
Tendon transfer surgery
Tommy John surgery
Total elbow replacement (for fracture, arthritis, rheumatoid arthritis)
Triceps repair
Ulnar nerve decompression/transposition
Board Certification
Board Certified in Orthopaedic Surgery by the American Board of Orthopaedic Surgery
Education
Undergraduate
Rutgers University; Newark, NJ

B/A in Biological Sciences Major; Psychology Minor
Summa Cum Laude
Medical School
Rutgers University – New Jersey Medical School (formerly UMDNJ); Newark, NJ

Alpha Omega Alpha National Medical Society
Internship/Residency
Rutgers University – New Jersey Medical School – Department of Orthopaedic Surgery; Newark, NJ
Fellowship
NYU Hospital for Joint Diseases – Shoulder & Elbow Surgery; New York, NY
Hospital & Surgery Center Affiliations
Trinitas Regional Medical Center; Elizabeth, NJ
Robert Wood Johnson University Hospital; Rahway, NJ
Overlook Medical Center; Summit, NJ
Linden Surgical Center; Linden, NJ
Professional Memberships
American Shoulder and Elbow Surgeons (ASES) – Associate Member