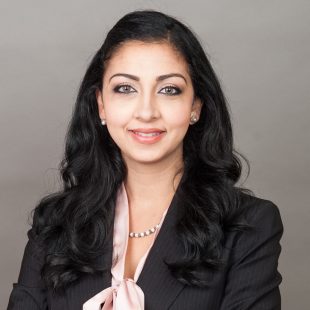 About
Dr. Labib completed her undergraduate studies at Rutgers University with a major in biology. She then attended graduate school at the University of Medicine and Dentistry of New Jersey and received a Masters in Science. While in graduate school, she performed research in Microbiology and co-authored an article that was published in a prestigious microbiology journal.
After graduate school, she attended the New York College of Podiatric Medicine, where she received her Doctorate in Podiatric Medicine. She then went on to complete her 3-year surgical residency in Podiatric Medicine and Reconstructive Rear foot/Ankle Surgery at University Hospital – UMDNJ in Newark, New Jersey. She received comprehensive training at a Level I Trauma Center where she learned from top surgeons in the field. She received surgical training in foot and ankle trauma and reconstruction, pediatric foot and ankle pathology, diabetic limb salvage, reconstruction and amputation, as well elective forefoot and rear foot pathologies. At that time, she was selected and served as Chief Resident her final year of training. During her residency, she presented several research posters at the annual scientific conferences for the American College of Foot and Ankle Surgeons. She also wrote and co-authored articles that were published in Clinics in Podiatric Medicine and Surgery and Podiatry Today.
Dr. Labib is dedicated to treat both pediatric and adult patients with the greatest standard of care while incorporating the latest medical advances.
Board Qualified
Foot and Ankle Surgery and is an Associate of the American College of Foot and Ankle Surgeons.
Education
Undergraduate:
Medical School:
University of Medicine and Dentistry of New Jersey
New York College of Podiatric Medicine
Internship/Residency:
Podiatric Medicine and Reconstructive Rear foot/Ankle Surgery at University Hospital – UMDNJ in Newark, New Jersey
Level I Trauma Center